It was my birthday last week, so in a span of a few days, we got to celebrate at two supremely delicious restaurants.
Restaurant number 1 was In-yo, a house converted into a restaurant along Esteban Abada, parallel to the part of Katipunan Avenue fronting Ateneo. I'd passed by there several times before and had heard good reviews about it, but given that it's priced out of our normal everyday-fare range, I'd never stopped to eat there. Until last week.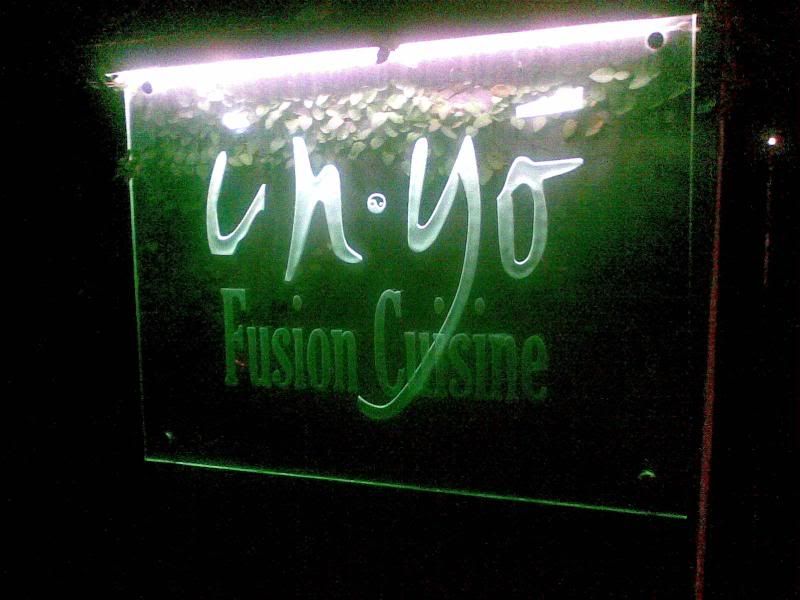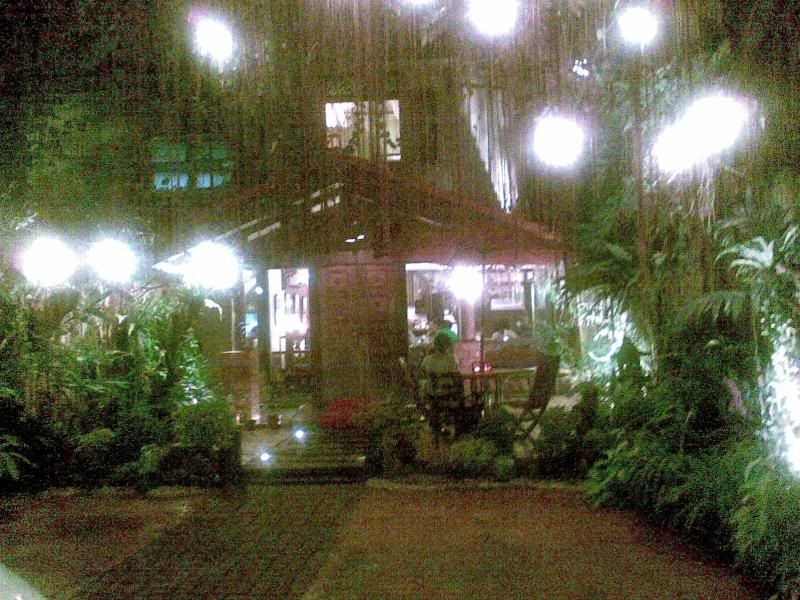 The place is very nicely decorated, classy and cosy, but it's the food--fusion--that you'll be writing home about. My husband was skeptical at first: "At these prices, the food had better be good," but he was definitely not disappointed, and the food in fact exceeded his expectations.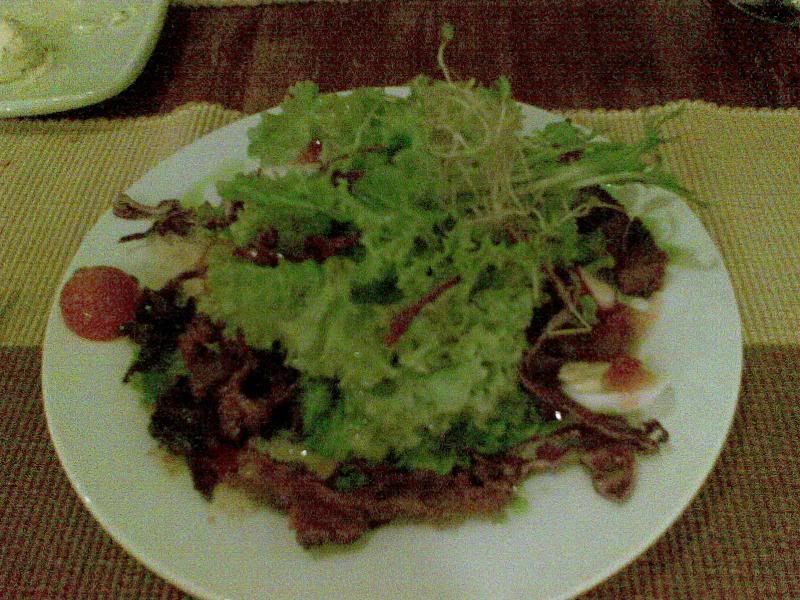 The prices are close to hotel prices: P1000 for the degustacion (a set meal where you get to taste several different courses), and around P400 for an entree, but to be quite frank, the food was better than I'd eaten at many hotels. The pumpkin soup was the best I'd ever eaten, the halibut pasta was divine, and the lamb shanks made our eyes grow big with delight at the first bite.
Needless to say, we were raving about In-yo for days after, and we'll definitely be back.
=====
Restaurant number 2 was Galileo, a little Italian deli and restaurant along Calbayog Street in Mandaluyong. The restaurant is decorated to make guests feel like they're walking into the wine cellar of a monastery, with ceiling-to-floor bottles of Italian wine, and simple wooden benches to sit on.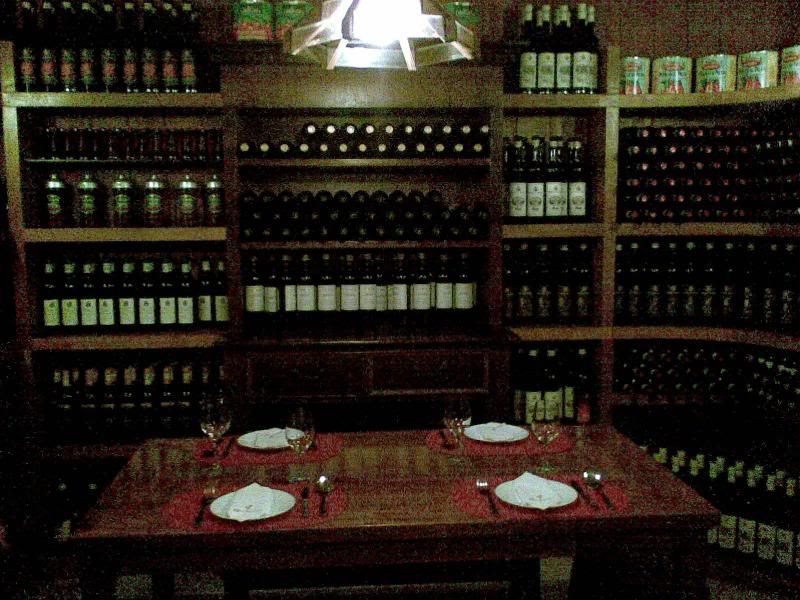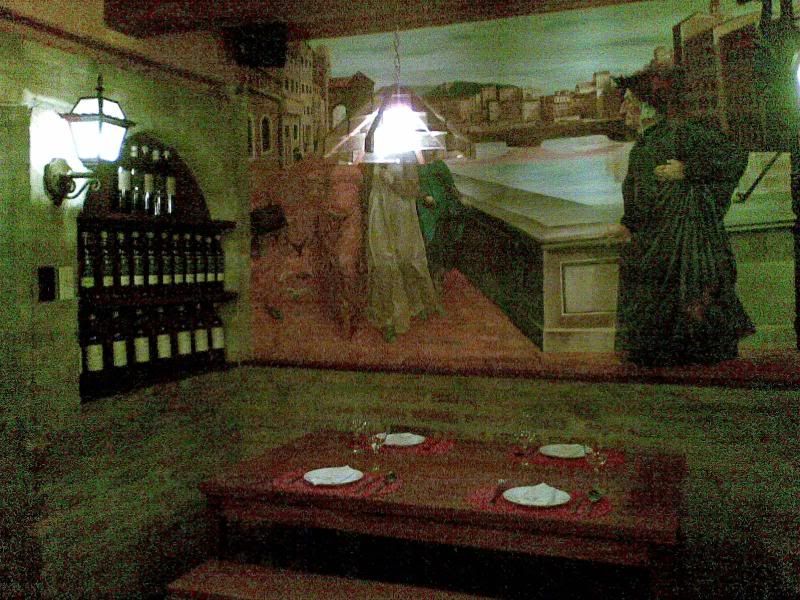 For what you get, the food is quite reasonable. The set meal is P450 (VAT included), for which you get a glass of house wine, antipasto (a platter of cheese and cold cuts), pasta (your choice among the day's specials), and a cup of coffee or tea. We each got a set meal and also shared a salad and an order of bruschetta and with all that, plus the bread basket we'd started with, we were absolutely stuffed. The a la carte entrees are less than P300.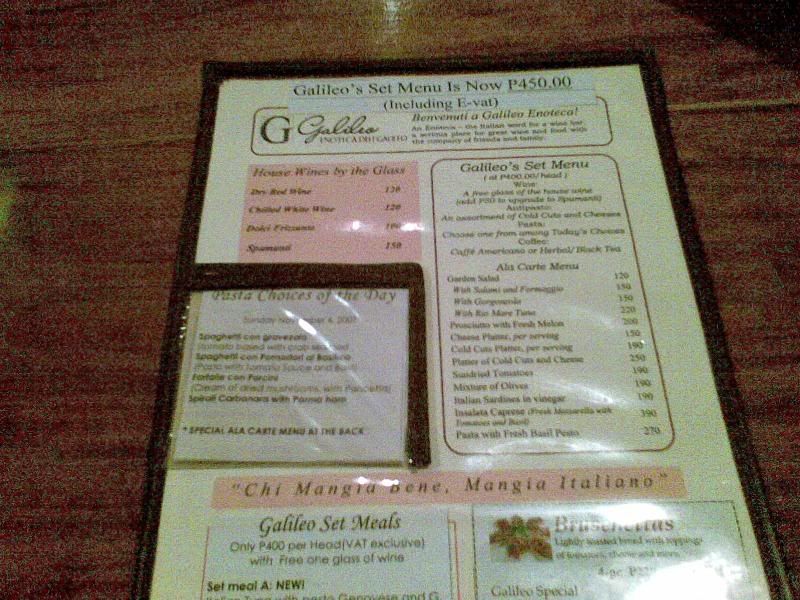 The food is scrumptious!
In-yo Fusion Cuisine: Estaban Abada St., Loyola Heights, QC, 9286459, closed on Mondays. Galileo Enoteca: 80 Calbayog corner Malinao St., Mandaluyong, 5344633 or 5320482.
Find other people blogging about:
Philippine+restaurants