Believe it or not, I'm still ill! (It's been six weeks now, and I've been to the doctor thrice.) My taste buds are still affected so I still can't do any kitchen experiments and the only cooking I've done has been following recipes.
But in the meatime, the lettuce-growing project is underway. Last Saturday, I bought a small planter and had it filled with soil, but I hadn't read up on lettuce-growing yet. After doing some research I learned that the best way to grow lettuce is to plant seeds first (excuse my ignorance, the last time I did any gardening other than weeding was in 4th grade for, well, gardening class) and then transplant them. I also learned that the planter I chose might be a little too small and might only be able to hold two heads of lettuce at a time. So I used the planter I bought for the seeds and then this weekend I'll get a larger planter for the lettuce heads.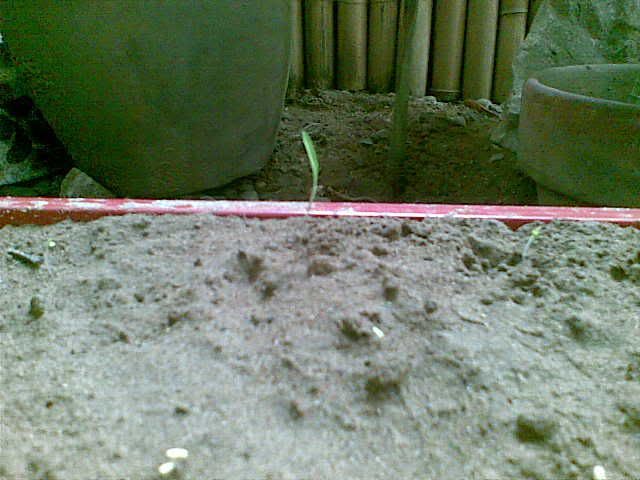 So far, so good. I kept the planter in our indoor garden to prevent the birds or cats from disturbing them. Today is Day 5 and some shoots are peeking out of the soil already. I looked at them with delight this morning and Mike himself had a moment of wonder when he said, "Cool! It's like you're participating in God's creative act."
Find other people blogging about:
lettuce